As a non-profit company, we focus on providing STEAM+ enrichment camps and activities to augment child's education in these areas of study. We provide personalized training to the childcare industry. Our team of professionals will provide:
A dedicated passion/vision for your business
Forward-thinking ideas and innovation
Provide real results for continuous growth
With a team of experts and many years of experience, we're equipped to support child care programs with STEAM+ enrichment activities and training in all business phases – startup phase, maintenance phase and expansion phase.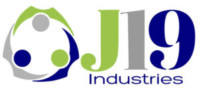 Faith Walker Inc is a sister company of J19 industries.
Our process structure is sure to create a viable enrichment program, with teachers ready to lead and children ready to conquer their dreams.
Priscillia JamesLee • Executive Director
ASSESSMENT
Review your program's vision and conduct research on what your enrichment needs are
PLANNING
Develop a well-thought-out plan that will not only meet your program's goals, but exceed them
EXECUTION
Follow the previously developed plan by focusing efforts on achieving the highest results
RECAP
Summarize your experience with current plan and review items that could use further development
We take goals, dreams and ideas and make them a reality. With custom programs available, we'll personalize your experience. Get in touch today and start making an even bigger difference.